Intelligent 5CH 720P AI All-in-one MDVR
Product description
:
ADAS function+ BSD Detection+DMS to Driver+4G GPS WIFI+ 5Channels DVR recording
All in one Vehicle Camera System For truck Fleet management, fleetdash
Product Details
4G MDVR GPS dash cameras for fleet vehicles with artificial intelligence AI
china 4G GPS fleet camera systems for commercial vehicles supplier/factory/manufacturer/company
All in one AI 4G GPS MDVR with 10.1inch touch screen Vehicle monitor
Smart MDVR integrated with DMS+ ADAS+ BSD+ 3G/4G+ WIFI+GPS + Platform System for commerical vhicle fleet management solutions
Why you need AI MDVR combo DVR for your fleet management?
1. Avoid unpredictable traffic accidents and driving dangers (as shown below)

2. Use AI to judge potential dangers in advance, greatly reduce traffic accidents,
and protect vehicles and drivers

3. Provide real video and evidence to courts, police and insurance companies to reduce liability and claims

4. Make Data-Driven Decisions to Save Your Company Money

5. Holding Drivers Accountable Leads to Improved Behavior

6. Monitor Trucks and Cargo with 24/7 Surveillance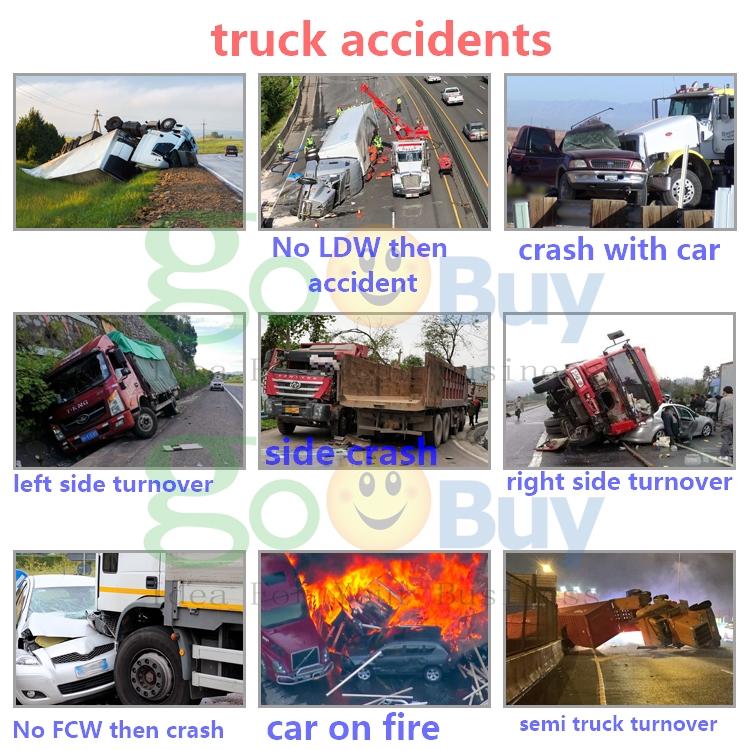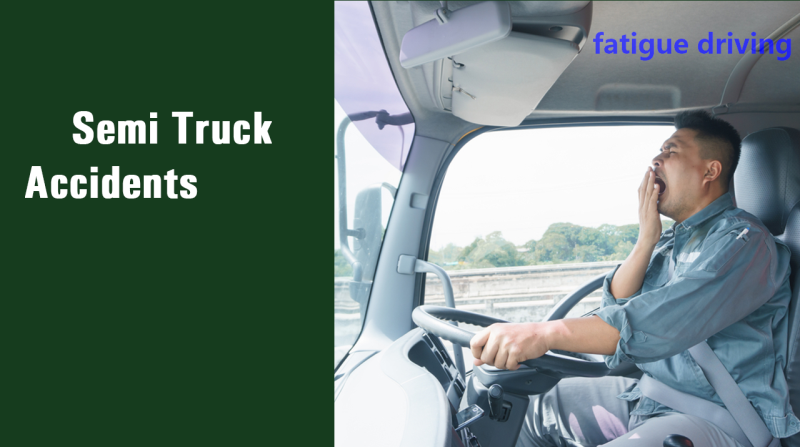 Benefit of using AI Mobile DVR with GPS 4G for Your Commercial Fleet
1, Improve driver/cargo/property/vehicle safety, Improve vehicle maintenance
2, submit keying fact and evidence of incident in the court
3, Real-time updates and insights of vehicle location/status/driving video
4, Custom reporting helps increase efficiency and cuts costs. ...
5, Reduce risk of vehicle damage, loss and claims — with safer driving implemented as standard
6, Improve customer satisfaction
7, Improve route planning, Lower fuel consumption and monitoring driver behavior

what AI MDVR can do for you?
1,advanced artificial intelligence AI Adas + DMS/DSM + BSD (blind spot detection)

2,Video/alarm upload
Automatically uploading, data Statistics and Reminder for Alarm Recording, Alarm Information, Log Information. Help to analyze irregular situation easily while providing vehicle tracking and traceable information

3. Preview with WIFI Connection
With WiFi station and AP mode; AP mode can support directly connecting to device for easy preview and configuration on mobile phone through WebUI.

Easy setting and adjustment
Support vehicle monitor control and IR Remote Control. Flat interactive interface makes operation easy.

4. Continous video recording 1080P
Keep recording all the time while event occurring on road, and support remote High Definition screenshot. The Vehicle DVR can set video recording quality—960P/720P/D1.

5. Watch Real-time Video on PC computer/laptop/Mobile phone/Ipad
User can watch the real time video by choosing the specific vehicle license number on the left side of the CMSV6 Client. Each vehicle has a unique identification number in the CMS which can be set by the user.

Achieve remote monitoring by DVR GPS tracking/ 3G/ 4G/ WiFi, convenient vehicle management on PC/ Mobile phone. Users can remotely manage and dispatch all vehicles through their mobile phones or computers via Windows Client and iOS APP. The mobile DVR supports real-time positioning, historical trajectory, file download and playback, electronic fence and other special features.

6. Remotely Download driving Video
Video files can be remotely downloaded by logging in PC CMS Client or mobile APP.


7. GPS/beidou Vehicle Historical Tracking Playback
Through the PC CMS Client or Mobile APP, the current location and historical driving trajectory of vehicles can be clearly queried on CMS map/Google map/Bing map.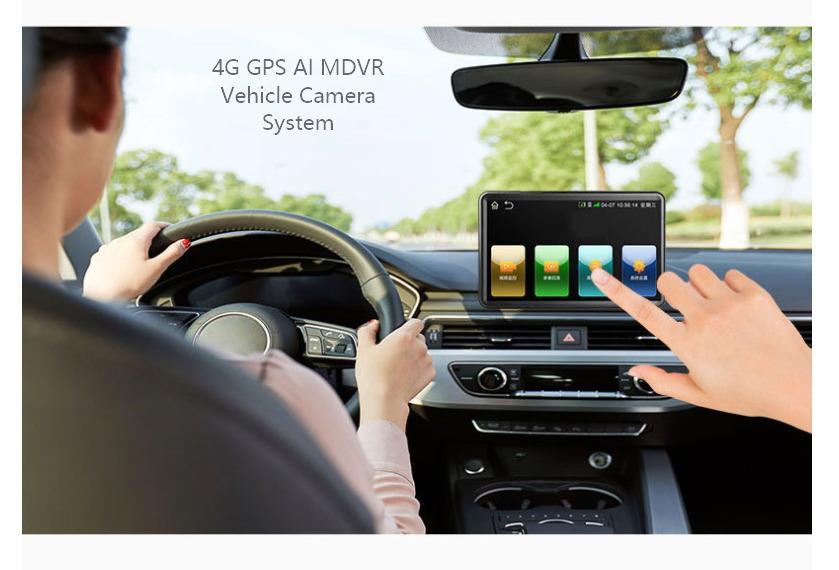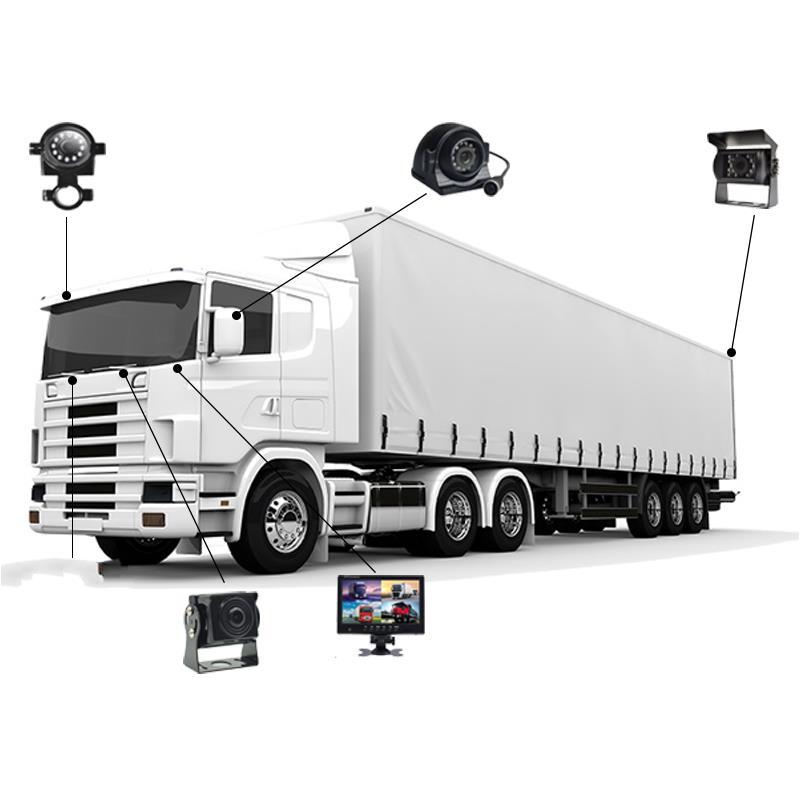 Core Function:
1, ADAS+DMS+BSD System + DVR Record+4G GPS 5 in 1, Best Aftermarket Vehicle Camera System, good apply for truck/bus/heavy duty Fleet Management Vehicle Camera System
2, Support Smartphone APP+PC Computer Remote control real-time online Checking
3, 5 channels video input and quad split video on 10.1 touch screen monitor display
4, Support all Vehicle Fleet Management System For Trucks and Bus include MAN, DAF,
Scania and Volvo heavy duty etc
4G GPS AI MDVR is a cost-effective and highly scalable all-in-one MDVR specially developed for video surveillance and remote monitoring of trucks and buses. It is developed with high-speed processor and embedded Linux platform, with built-in active safety algorithms Adas, BSD, DMS, to assist drivers in driving safety, combined with the most advanced video compression/decompression technology in the IT field, using TF card as storage medium, 4G integration The machine can realize the functions of 5-channel 720P audio and video recording and car driving information recording functions, and at the same time, you can watch the video online in real time and track the real-time status and location of the vehicle through mobile phones, computers, notebooks, and ipads.

AI all-in-one MDVR system provides your drivers with the clear view they need to prevent accidents. The built-in tracking and recording allows you to easily monitor your fleet, correct dangerous driving behaviors, and exonerate your drivers and company in the event an accident should occur. The MDVR was built to provide you with the features you need for day-to-day operations without breaking the bank.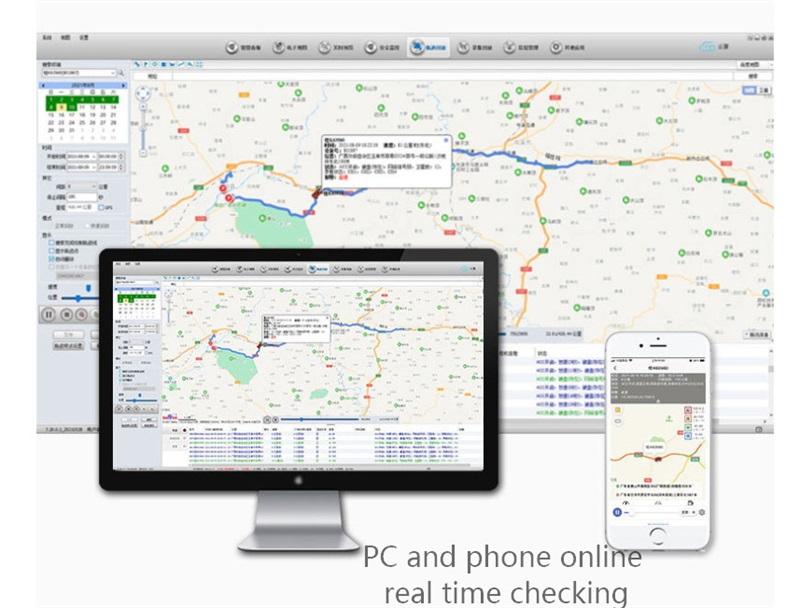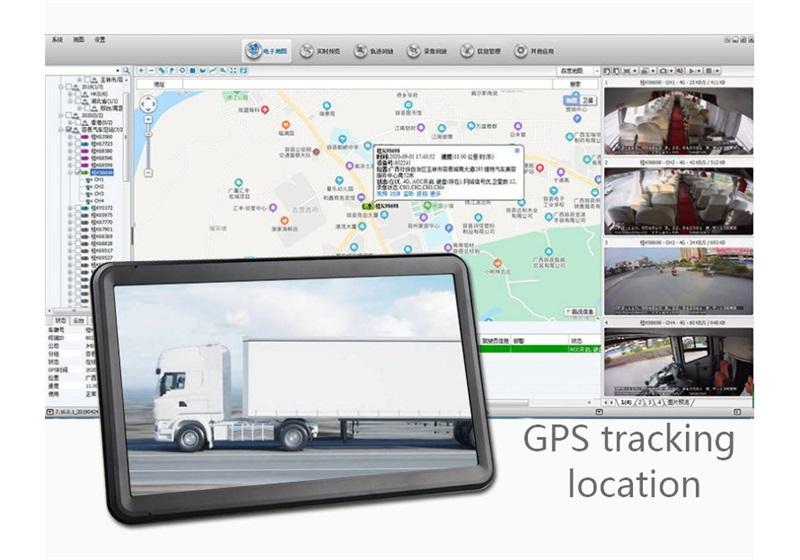 Product Specification of Fleet Vehicle Camera System
Item name

Device parameters

Performance/Data

Display

Size of Monitor Display

10.1 IPS touch screen

Resolution OF Monitor

HD1024*600

Operating System

Operating language

English/Chinese or Custom-made local OSD language

CPU

ARM Cortex A7

Operating System

Embedded Linux operating system

Operating Menu/interface

Graphical menu operation interface, support touch and voice control operation

Video and Audio

Video Type

PAL / NTSC

Video resolution

720P/960H/D1/CIF

Video resolution when playback

720P/960H/D1/CIF

Combination method

Various

Decoding ability

4 channels 720P real-time

Video Compression format

Mp4

Video Display

Support 1/2/4/5 ch video display

Audio Compression Format

G.726

Recording voice method

Synchronous recording of sound and video

Recording and playback

Video query

Search by channel and video type

Local playback

Playback by file

Video mode

Manual, alarm

Video bitrate

Full frame 4096Mbps

Audio bit rate

8KB/S

Storage medium

TF/Micro SD Card

Software update

Upgrade mode

Manual upgrade, automatic upgrade, remote upgrade

Upgrade method

TF card or remote upgrade

other

Power input

DC 9-36V

Power consumption

Standby 3mA maximum power consumption 18W

storage capacity

720P: 500MB/hour/channel; D1: 250MB/hour/channel

Operating temperature

-20℃-70℃
Commercial Vehicle Camera System With ADAS DMS BSD work 100% DIY Operation and 100% Safety System For Semi-truck, commercial truck, school Bus, Coach, Tanker The Driver, the vehicle fleet management system in vehicle company, related working staff all can check real-time video and GPS location by using phone app, PC-computer and commercial fleet, insure 100% security safety surveillance at any time anywhere, built-up one complete and valid Commercial Fleets Camera Safety System
ADAS
The core function of the front collision warning (FCWS):
reminds the owner of the danger of collision with the vehicle in front.
The core function of the Lane Departure Warning (LDW):
lane keeping, avoiding the lane line being pressed during normal driving.
Pedestrian Protection (PCW)
Pedestrian collision warning mainly detects and recognizes pedestrians on the road, measures the distance, and avoids collisions with pedestrians. Due to the greater uncertainty in human activities, there are more ways to participate in road traffic, such as riding bicycles, motorcycles, three-wheeled riding, etc., coupled with the polymorphism of pedestrians themselves, such as height, fat and thin, uneven clothing, etc. As a result, the accuracy rate of pedestrian recognition using general methods is not high, and there are more false detections and recognitions.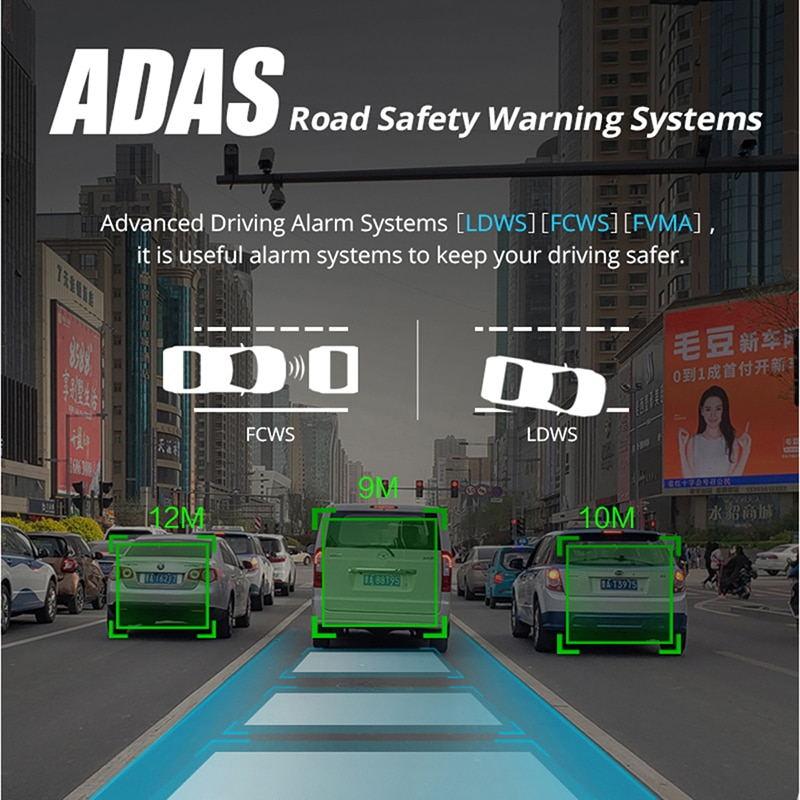 BSD blind spot detection
Blind spot detection is aimed at vehicle detection on the part that is blocked by the A-pillars on both sides of the vehicle to avoid the driver's misjudgment of lane change because the blind spot cannot see the vehicle in the blind spot. BSD can help the driver to better observe the two vehicles. The state of the vehicle behind the side
DMS system
Specific functions of the fatigue driving early warning system DMS:
Driver swiping face authentication, driver doze detection when driving, driver yawn detection, driver smoking detection, driver driving phone call detection, driver inattention detection when driving, driver leaving post/camera occlusion detection, possible The driver wears myopia and most sunglasses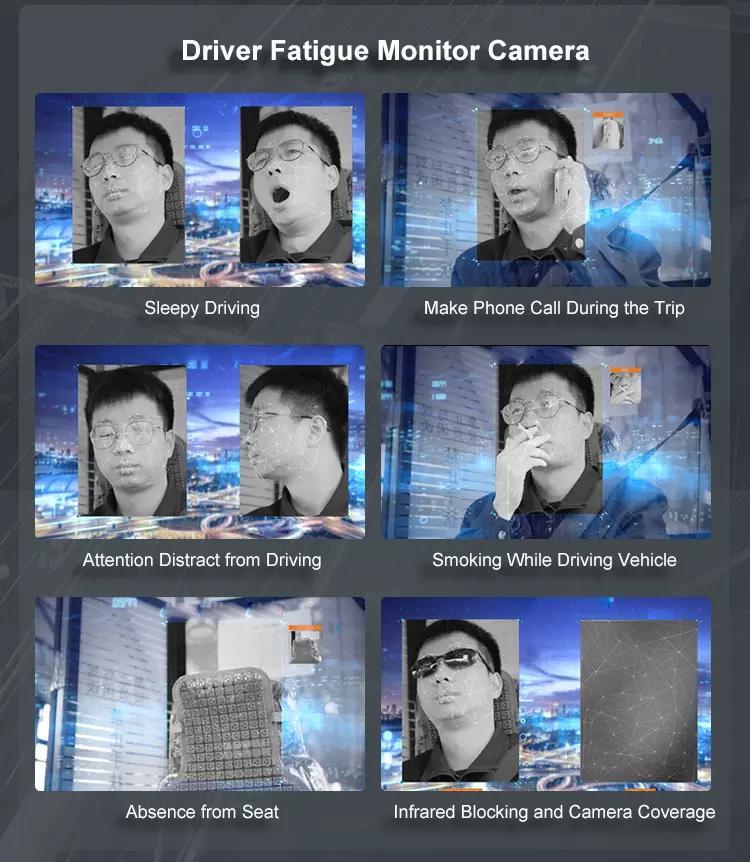 Image of actual original product with their accessories together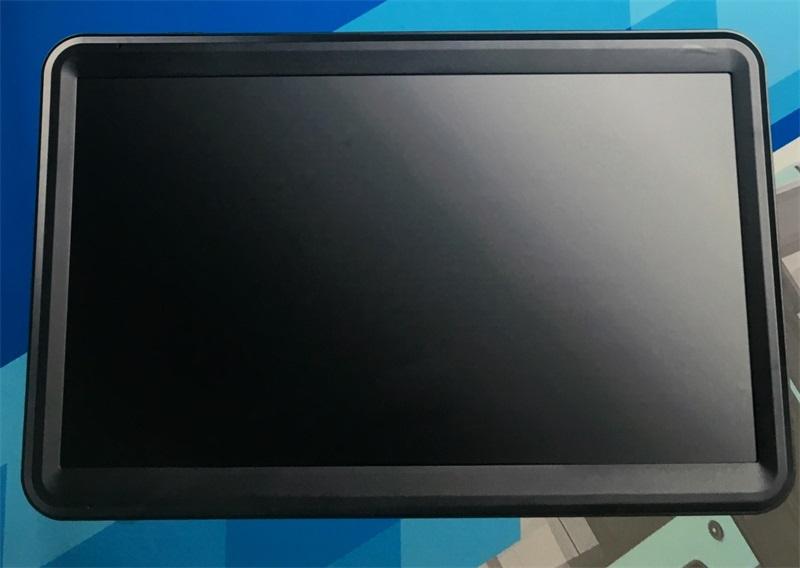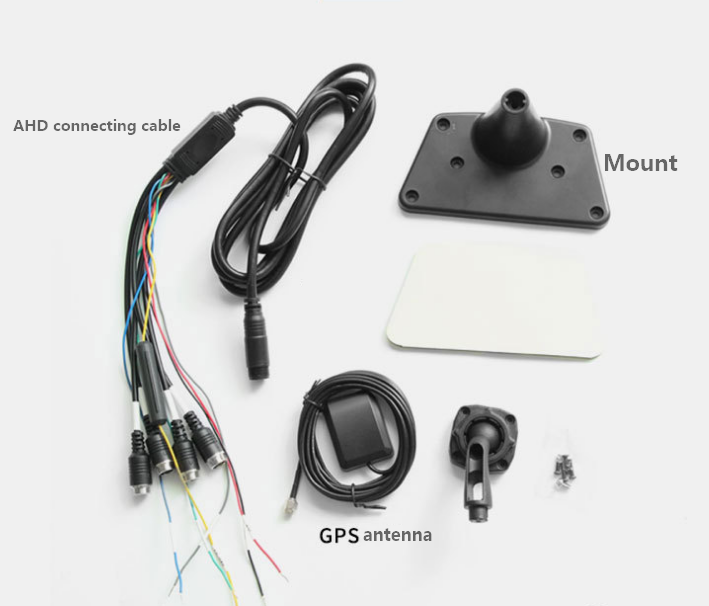 Product Application of All in one 4G Fleet Vehicle Camera Systems with GPS
1, Scania Truck Fleet Management, Volvo/Man/DAF/Iveco HGV Truck/Heavy Duty Fleet management
2, Commercial Vehicles Fleet Management System For Truck/Bus/Pickups
3, Truck/Bus/School Bus/Coach GPS tracking fleet management
4, DIY fleet management tracking system For Vehicles fleet management companies
5, logistics Vehicle fleet management, gps tracking fleet management solutions
6, 5CH AI MDVR Camera System With 4G GPS can Work For Semi trucks, Commercial Truck, School Bus, Coach, Tanker truck, Transport Logistics vehicles, Trailer, VAN, Articulated dump truck, Rigid truck, Truck-trailer combination, Longer Heavier Vehicles, Bulk truck, Container- / hooklift truck,Tipper truck, trailers and towed machines, Tipper, Skip Lorry, Sweeper, Hooklift, Quarry Dumper and all other Commercial Vehicles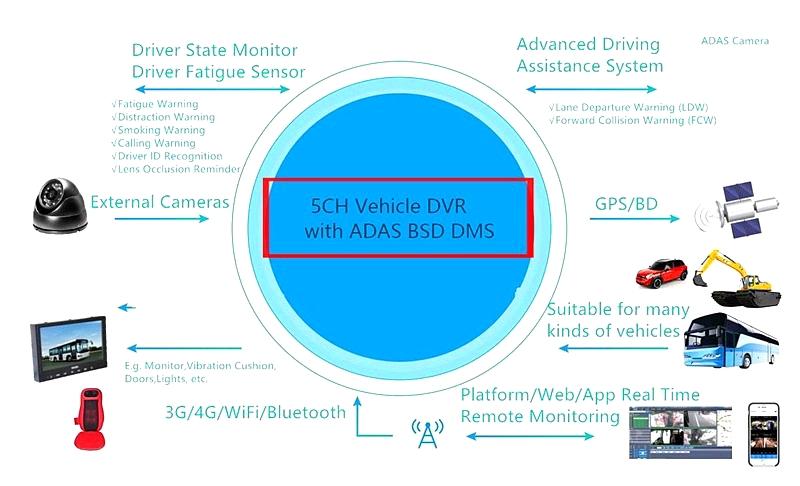 FAQ
1, How Can I use ADAS / BSD / DMS Function?
You have to install and connect our or professional Adas Camera / BSD Camera / DMS Camera with this device on your vehicles, then calibrate/adjustment it more precisely before you use these functions (see them in manual)
2, How many hours the Micro SD card can record?
720P Video 500MB/hour/channel, if 5 cameras work together, 256GB Memory card can record about 95 hours
3, Which APP and software also server I can use?
It support CMSV6 app in IOS and Android phone also its Windows CMS,We have equipped Chinese Free Server for its online visiting,
If you are running many vehicles fleets, you are advised to rent and run your own server locally (Amazon or Microsoft cloudy space)
4. what 3G/4G Module it support?
FDD LTE/TDD LTE /HSUPA/HSDPA/WCDMA/EVDO/ GPRS/CDMA
5. Can I Custom-made this product under my brand/logo / language / add special extra functions suit for my special fleet management?
Yes, welcome, Made to order is based on one MOQ and discussion all possibility with us
Original driving monitoring video took by this 5CH AI Mobile DVR Dash Camera system on youtube
Feedback and comments of our ordering Customers for our mobile DVR camera system