2 channels 4G wifi MDVR dash camera with gps
Product description
:
China patent privated design 2ch 4G dash camera with gps tracking for rideshare/taxi/sedans/car rental
Product Details
4G Lte Fleet Management Dash Cam with GPS tracking
4G Wifi Dual-Facing Fleet Dashcam with GPS for Fleet Drivers
Why you need install GPS MDVR in your uber/lyft/taxi/ridersharing Cars/ rental cars?
(1)Deterring and preventing the occurrence of crime
(2)Reducing the fear of crime
(3)Assisting the Police in investigating incidents of crime
(4)Assisting insurance companies in investigating motor
vehicle traffic accidents
(5) Customers not paying their fare.
(6)Verbal and physical abuse.
(7) Customers or passerby or other vehicles damage to your vehicle.
(8) Having a good security system can dramatically improve the safety of the driver
and the passenger.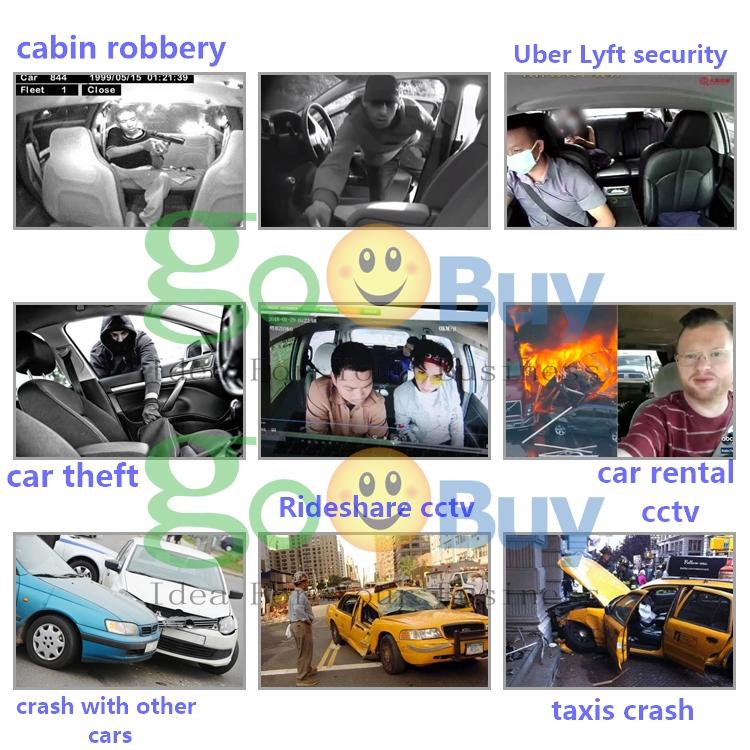 Product features:
1, front-rear HD double-record 1080p
Before 1920 * 1080; then 1920 * 1080 double HD camera, boot
2, remote real-time video / playback
Through the App Software, the client platform remote camera acquisition picture video,
monitor driving safety
3. Collision automatic video / lock picture capture
Collision automatic video emergency lock, generating fixed emergency video files
4. Picture capture
Remote / live alarm triggers image capture
5. Cyclic recording security-level pre-allocation is not slippage
Do not delete lock video, automatic loop overwriting useless video video
6. DMS Advanced Driving Assist System DMS (optional)
Support DMS advanced driving assistance system, you can call, smoke, close your eyes, yawn, departure anomalies, occlusion, etc., especially important for safe driving, through real-time broadcast reminding drivers and background trigger security reminder, monitor personnel active intervention to reduce risk , Do driver fatigue portrait for assessment, platform sub-incident retain warning images and videos
7. Oversized memory
Supports 256GB TF cards, pre-allocated file format, can store 40 hours real-time video, before and after
8. Real-time positioning and trajectory playback
Built-in high-precision GPS modules, remote real-time positioning monitoring, driving trajectory playback, collision notification, overspeed alarm, etc.
SOS: Button emergency alarm and picture capture
This product is a high-cost high-definition recorder that supports two audio and video simultaneous video and playback is a cost-effective and functionally scalable device designed for car video surveillance and remote monitoring. This product can realize 2-way 1080p video, optional D1 / 720P / 1080P video format, local record and wireless data upload car driving information record, the mating center software can realize central monitoring, remote management and playback analysis of the alarm linkage, is a team Management Network Test Motors / Taxi City Distribution Monitoring Market Launches Double 1080P 4G AI Middle High-end driving recorder products, this product is in line with the Ministry of Communications JT / T794-2011, JT / T808-2011, JT / T1076-2016, JT / T1078-2016 JT / T 905 (still debugging) protocol standard, using Linux platform, built-in 4G module, GPS module, H265, WiFi module, with pre-rear double high-definition camera, 4G network transmission, remote real-time video and playback , WiFi network sharing, front-rear high-definition loop video, one-click SOS alarm, DMS active safety warning, client intern positioning video query, mobile phone WiFi interconnection APP settings, using security-level pre-allocated file system management mode, support maximum 256g. It is a very high cost-effective car HD video recorder product.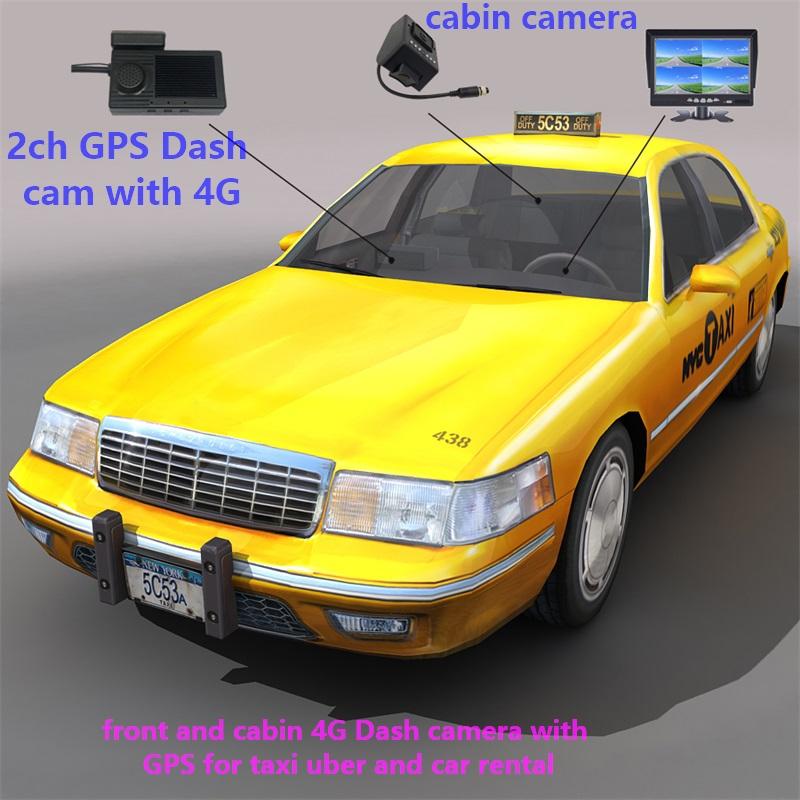 Product technical specification
Product Name

2 channels Mini MDVR/MNVR system for Uber/lyft/grab/rental car

Product application

Taxi, internet ordering car, Ridesharing Car, SUV, Uber

Keying advantage

4G internet + GPS + 2ch camera video+mini compact design invisible

Image Sensor

CMOS 2MP Cmos Sensor

Lens FOV

Internal lens: 130 ° wide angle

External camera: angle optional

Lens Aperture

F1.4 starlight night vision

Video Resolutuon

Internal camera 1080P@30fps,720P@30fps,D1@30fps

External camera 1080P@25fps,720P@25fps,D1@25fps

8-level picture quality is optional, 1 level quality, 8th minimum

Video coding standard

H.265

Audio code

G711A/AAC

Image Format

JPG

Memory Card

Micro SD,Max Support 256G

4G type

LTE-FDD/HSPA+/WCDMA/GPRS/EDGE/GSM

WIFI

802.11 b/g/n

Location

GPS,GLONASS,BDS

G-sensor

Built-in

Micphone

Built-in

External camera signal format

AHD/CVBS

DVR working voltage

DC5V

Average Power

2.5W

Working Temperature

-20~ +70℃

Working Humidity

0%~90%
The Driver Status Monitor (DSM), it is mainly used to detect and warn the driver's improper driving status, like eye closing, yawning, smoking, making phone calls, distraction, etc. By analyzing the driver's fatigue state and distracted state in real-time recognizing, it can promptly alert the driver for careful driving.
dual-camera AI dash cams monitor both the road ahead and the interior of the car. The interior footage is especially important for taxis and PHVs by providing a continuous record of how drivers and passengers behave. Interior footage can help settle disputes over payment, destinations, routes or damage, while the mere presence of a camera deters verbal and physical assaults on drivers by passengers and on passengers by drivers. AI-powered DMS (Driver Monitoring System) features provide additional benefits by detecting signs of driver fatigue and distraction as well as eating and smoking.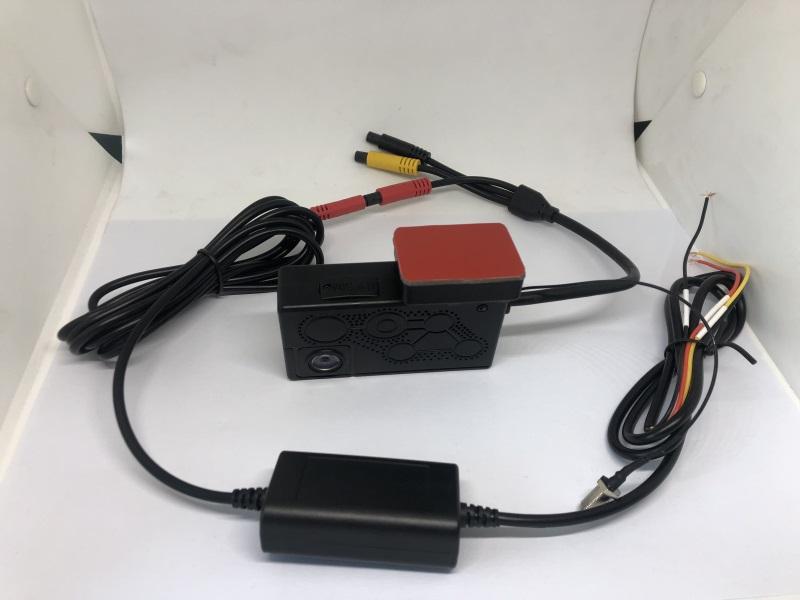 what benefit of 4G Mini MDVR for car rental company?
1,Reduce Cost related with Installation and Vehicle Loss/theft/broken/damage
2, Real time GPS Tracking and Instant Alert
3, Optimize Rental Car Fleet Management, increase ROI and lift of vehicles
4, Provide Data Insights, Make Data-Driven Decisions for rental car management
5, Reduce insurance fee and unexpected extra cost
6, Preventative Maintenance for much unexpected risks or various dangers
Benefits of video telematics for taxi operators:
1, Monitor driver behavior to help reduce driving incidents, increase efficiency and improve the customer experience
2, Reduce insurance costs and eliminate bogus or exaggerated claims
3, Guard against false claims or complaints by passengers or members of the public
4, Provide evidence in case of a collision, near miss or aggressive driving aimed at the vehicle owner
Product application:
Mini MDVR 4G GPS dual dash camera system apply for all car rental firms/companies/brands in europe and USA Canada include but not limit Hertz, Budget, Avis, Alamo, Dollar, Ace, Enterprise, National, Sixt, Thrifty, Nu, Europcar, AEZ-Advantage, Payless, ZipCar, National, Firefly, Fox, Midway, Routes
2ch mini portable GPS 4G Dash Camera also can be used as following industry application
Logistic and Dispatch Management
School Bus Video Monitoring by MDVR and attendance by RFID.
Taxi Dispatch and Monitoring
Fuel Card Integration
Garmin Integration
Passenger Counter (transport buses or showrooms)
Accident reconstruction (for insurance companies)
3D movement of Heavy Equipment
Motorbike accident detection and reporting
Extended API integration.
These light trucks, pickups also can use this mini 4G Dash camera recorder
Ford F-Series trucks
Dodge Ram trucks
GMC Sierra trucks
Chevrolet Silverado trucks
Toyota Tacoma trucks
Toyota Tundra trucks
Chevrolet Colorado trucks
GMC Canyon trucks
Nissan Titan trucks
Nissan Frontier trucks
FAQ
1, What Are Fleet Dash Cameras?
Fleet dash cams are cameras that are installed inside the cab of commercial motor vehicles. They are often mounted to the windshield, and they record activity happening on the road in front of a vehicle. Some dash cams also have a driver-facing configuration, allowing them to record what is happening inside the cab, and may include audio recording.Fleet dash cams are often designed to automatically capture clips and upload them to the cloud when triggered by safety-critical events, such as hard breaking, harsh turning, rapid acceleration and collisions.
2, HOW A FLEET DASH CAM SYSTEM WORKS
Fleet dash cams continually capture high-definition video in real time and save recordings to the cloud when a defined driving event such as speeding, harsh braking, harsh cornering or harsh acceleration occurs. The more advanced dash cams include artificial intelligence that continually learns about drivers and the road. These systems offer more sophisticated driving event triggers such as stop sign violations, red light offences and driver fatigue. A reliable fleet dash cam should always be on, set to record HD video and offer at least 50 hours of video storage. The video recordings for driving events can be viewed in an analytics platform and used alongside driver scorecards as a powerful training tool.
3, What is a rideshare dash cam?
Rideshare dashcams are great for Taxi cabs and other vehicles as well, by the way! ... Designed specifically to record both in front of and inside the vehicle at all times. Uses IR (infrared) LED lights on the inside-facing camera lens to ensure footage inside your vehicle is clear, even at night.
4, Do I need a dashcam for Uber?
Drivers may choose to install and use a dashcam, which can be used to record rides and provide evidence to Uber, law enforcement, or insurance companies in the event that something goes wrong on a ride. ... In some locations, local laws and regulations require that a rider provide consent to being recorded.
5. Do Enterprise rental cars have tracking devices?
Monitoring the rental vehicle in real-time is the main reason why majority of Hertz & Enterprise rental car owners fit their vehicles with Rental Car GPS tracking systems. ... The GPS tracking system is integrated together with your smartphone, computer or a laptop so that you can get real time location alerts remotely. Jun 25, 2020
6. Do rental cars have black boxes?
Almost any vehicle you get from a car rental company has a 'black box' on board, which monitors your location and speed of travel. Mar 19, 2015
Feedback and Commment from our ordering customers for our Mobile DVR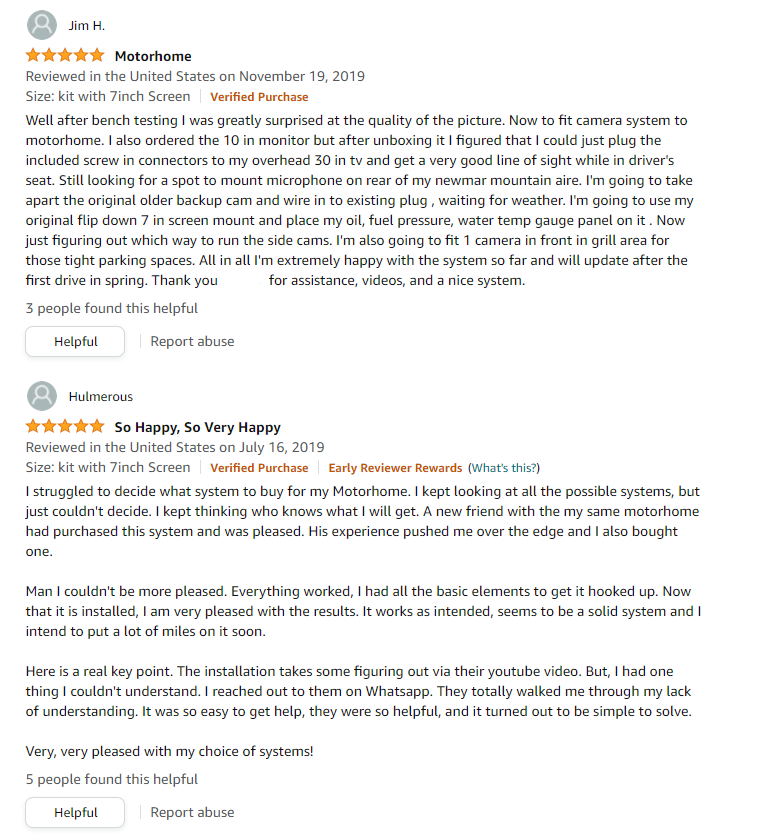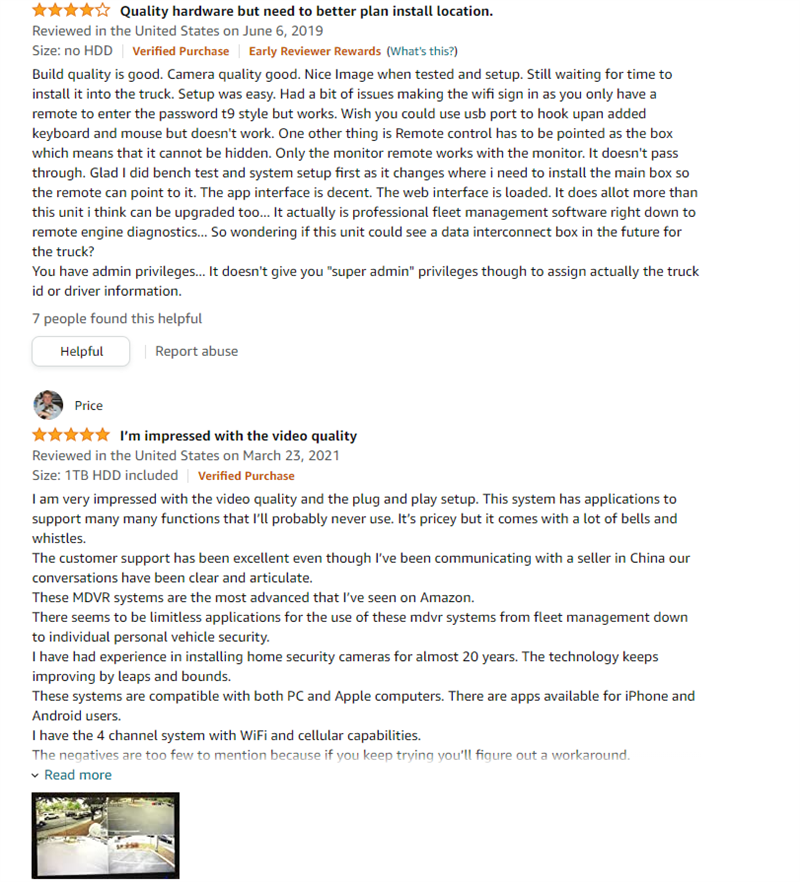 Tags:
Fleet Dash Camera
China Fleet Vehicle Camera
Fleet Dash Cam For Taxi Uber Car rental Avis Motorhome
4G GPS Fleet Security Camera
4G Fleet Management Dash Camera
4G Commercial Fleet Dash Cam with GPS Tracking
4G Fleet Tracking Dash Camera For Car