Details
China Patented design mobile dvr 4 channel MDVR Camera System for Taxi Uber Car rental
Benefit of GPS Fleet dash camera for fleet car rental and taxi company firms like avis hertz and customers
4G GPS Fleet management technology can help car rental businesses to enhance their operations in a number of key areas.
1, Improve customers/cargo/property/vehicle safety, Improve vehicle maintenance
2, submit keying fact and evidence of incident in the court if meet sue from renter or customers for traffic incidents
3, Real-time updates and insights of vehicle location/status/driving video
4, Custom reporting helps increase efficiency and cuts extra unexpected costs/pay/fee
5, Reduce risk of vehicle damage, loss and claims — with safer driving implemented as standard
6, Improve customer satisfaction and ROI meanwhile prolong life of running rental vehicles
7, Record and enjoy wonderful and happy travel trip for customers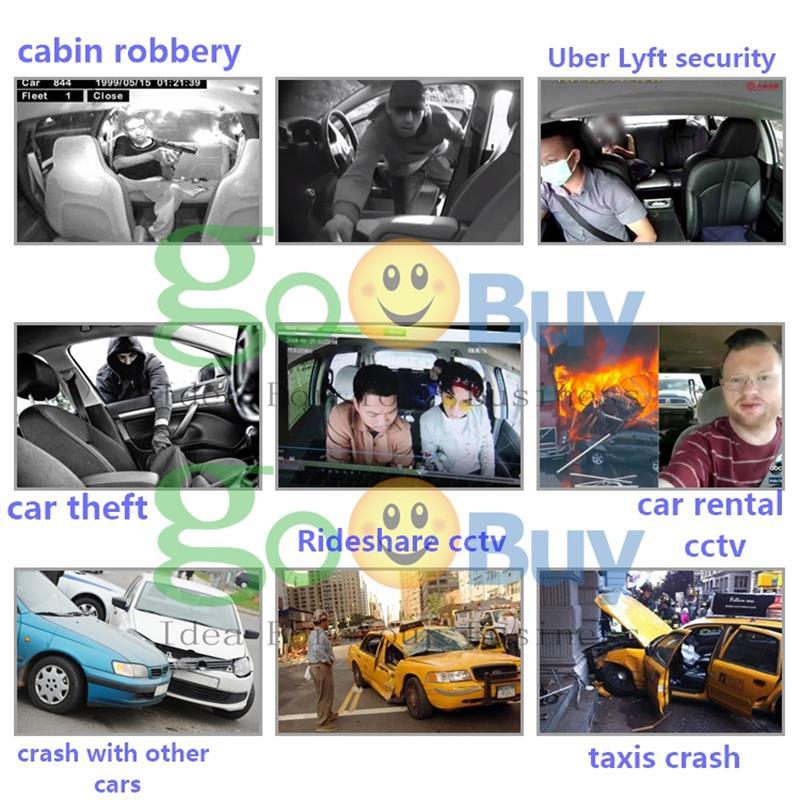 Core Function: G-Sensor, 3G/4G Sim Card, Alarm record, GPS, Remote preview, Video record, Video playback, Crash detection, Driver behavior monitor, Cab monitor, real time online checking on PC/ipad/phone, Two-Way Communication
Product name: 4G GPS MINI Mobile DVR For Taxi rideshare
Resolution: 1080P/720P
Keying feature: G-Sensor, 4G, Alarm record, WIFI, GPS, Remote preview, Video record, Video playback, Crash detection, Driver behavior, Cab monitor
Voltage: DC 8-36V
TV system: PAL NTSC Optional
Storage: 2x TF with 256GB max, 1pcs built-it inside & 1pcs external
Video input: 4CH 1080P
Video output: 1CH HDMI & 1CH CVBS
I/O:3CH Alarm input/ 1CH RS485 port
ITEM Name

TECHNICAL PARAMETER

PERFORMANCE

Product Name

4G GPS Taxi MDVR camera

2ch or 4ch dash cam/ video recording are available, AHD and CVBS mixed OK

Function Profile

Dash Cam+ Real time GPS online checking on PC/laptop/Ipad/smartphone

Video, playback, crash detection, remote real-time preview, GPS, alarm record, etc.

3G/4G

Optional built-in 3G/4G modules

(FDD-LTE/TD-LTE/WCDMA/CDMA200)

System

Language

English or Customized

Operation System

Linux

Main processor

A9

Video

Video Input

4 CH: AHD 1080P@30fps

Video Output

1 CH: HDMI, 1 CH: CVBS

Video Standard

PAL, NTSC

Video Compression

H.265, 30 FPS

Video Display

1~4 CH

Audio

Audio Input

4CH

4ch independent,600Ω 8ch independent,600Ω

Audio Output

1 CH

Audio Code

G726

Recording

Simultaneous with video recording

Image Processing & Storage

Image Format

720p/1080p optional

Video Code Rate

720p: 2048Kbps ~ 4096Kbps

1080P: 2048kbps~8192kbps

8 levels, and L1 is the best

Data Storage

2x TF with 256GB maximum, hidden /outside

USB

1x USB (Mouse and WIFI dongle)

Alarm (Optional)

Alarm Input

3 CH high level trigger

RS485 Port

1 CH

Extendable Port

4G LTE

TD-LTE/FDD-LTE

GPS

GPS. Beidou and Glonass as options

Acceleration sensor

G-sensor

3 axis

Image compression

H.265,Variable stream(VBR) / Fixed stream (CBR)

Password login

Users Password/ Administrator Password

Wifi Module

Optional available/wifi module 2.4GHz/5.8GHz

Can be customized or add as per special requirement/ (IEEE802.11n/g/b) for remote

Memory

Embedded SD Card and exterior SD Card

Support Both 256GB SD Card

Connection port

Output

HDMI connector

Input

Navigation connector

Working Environment

Working Temp.

-20~ +65℃

Humidity

10%~90%

Shape/size/weight

Shell

Aluminum alloy

Net weight

200gram

Product Size

115mm*66mm*28mm
It can connect 4 following car camera to effect 360 degree vehicle cctv monitoring
FORWARD-FACING CAMERA
Wide-angled HD cameras provide evidence of other people's driving and can help combat fraud. With night vision, they give you complete peace-of-mind and clear images of the road ahead.
REAR-VIEW CAMERA
These cameras monitor the rear of the vehicle, constantly recording and when used alongside a dashboard-mounted monitor they double up as reversing camera.
PASSENGER CAMERA CABIN
Multi-channel cameras are ideal for use as a secondary camera designed to monitor the driver or passengers, helping to quickly prove false allegations and deter physical violence.
PANIC BUTTONS FOR SOS
Real-time alarm, so drivers and/or passengers can raise an immediate alert regarding an incident or threat. Once the panic button has been activated, the system becomes audio-enabled and can stream live video back to base.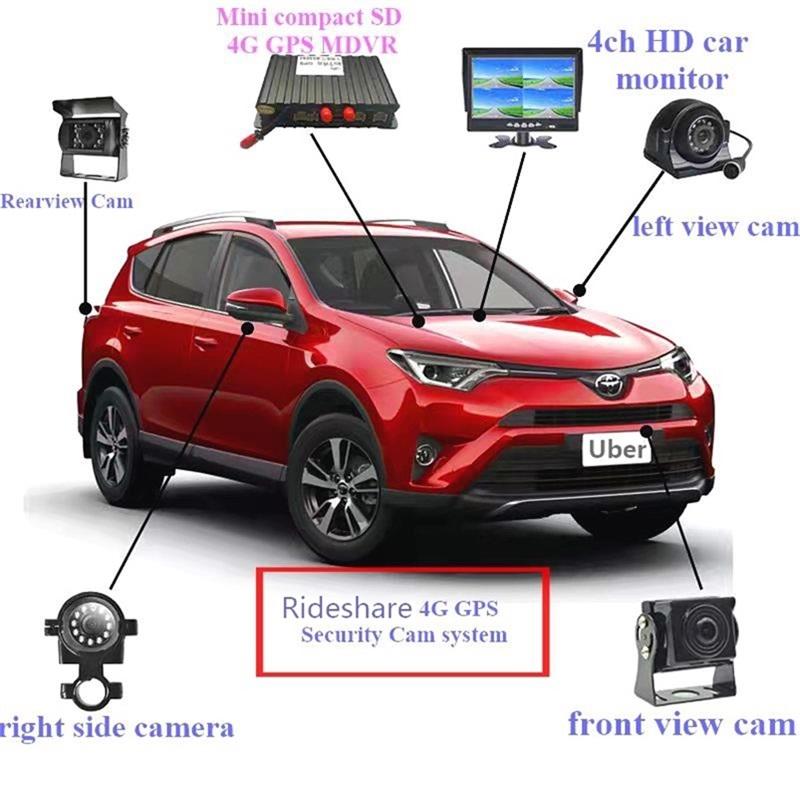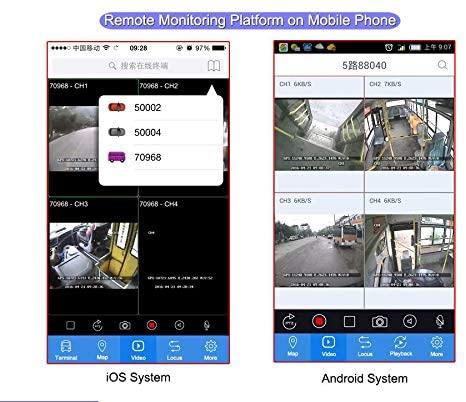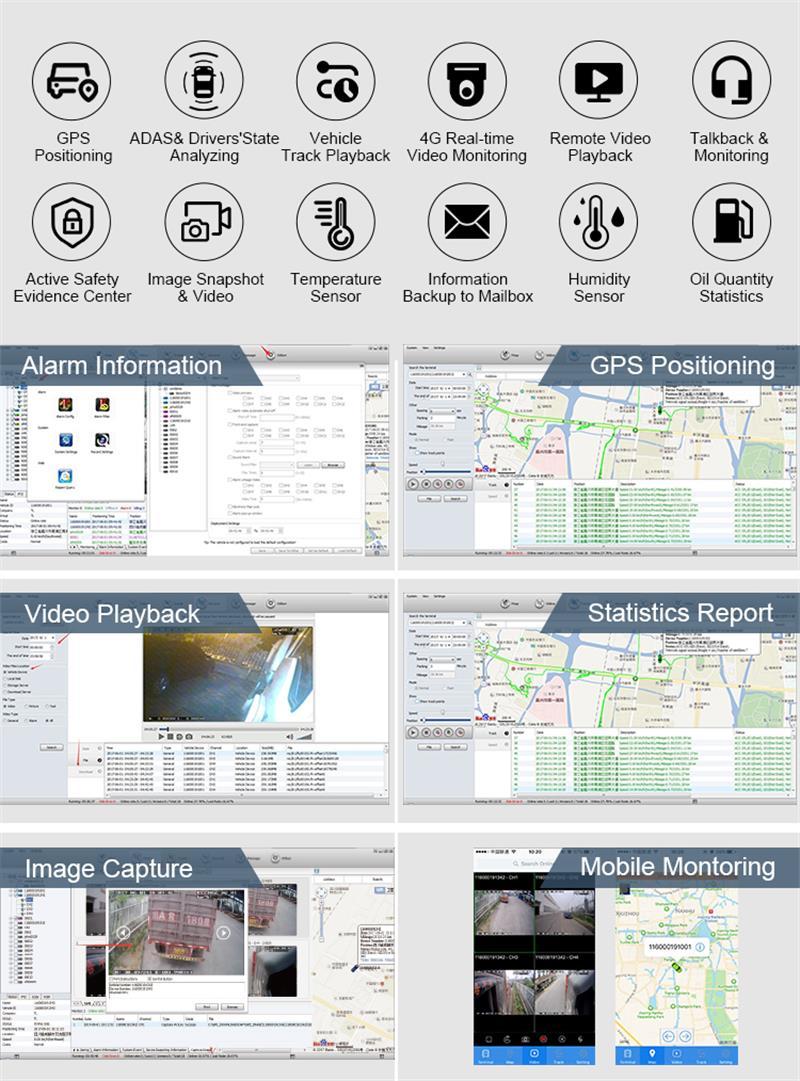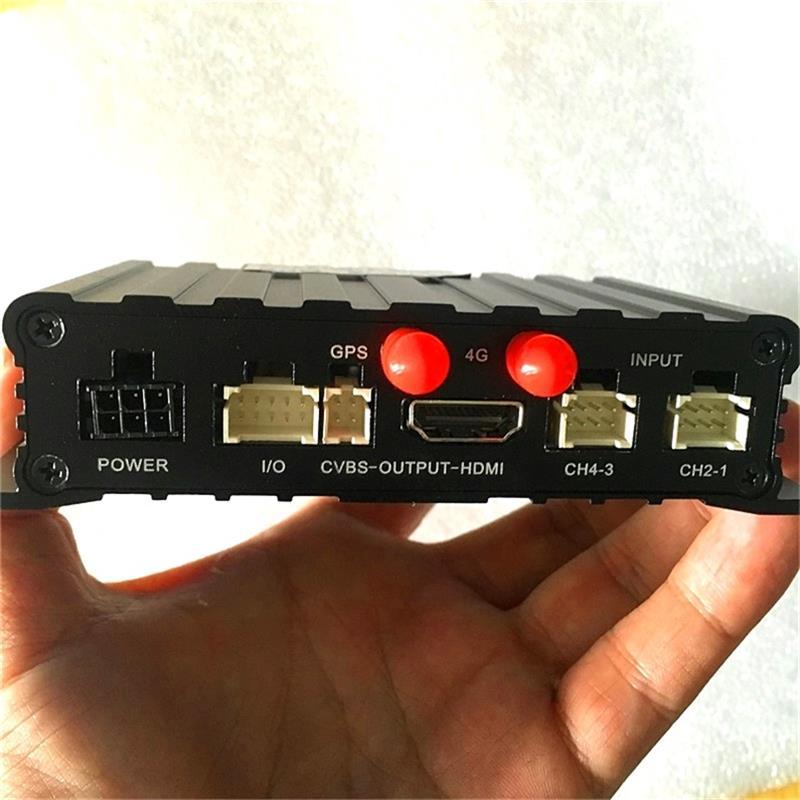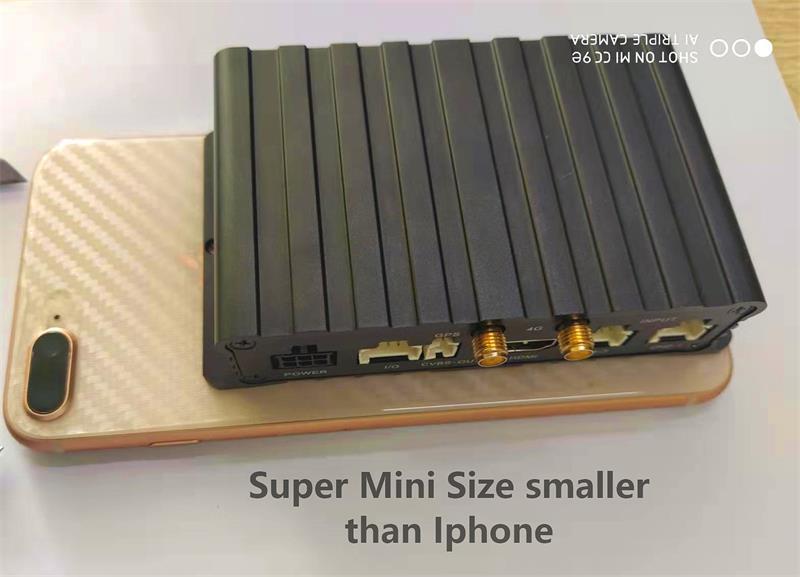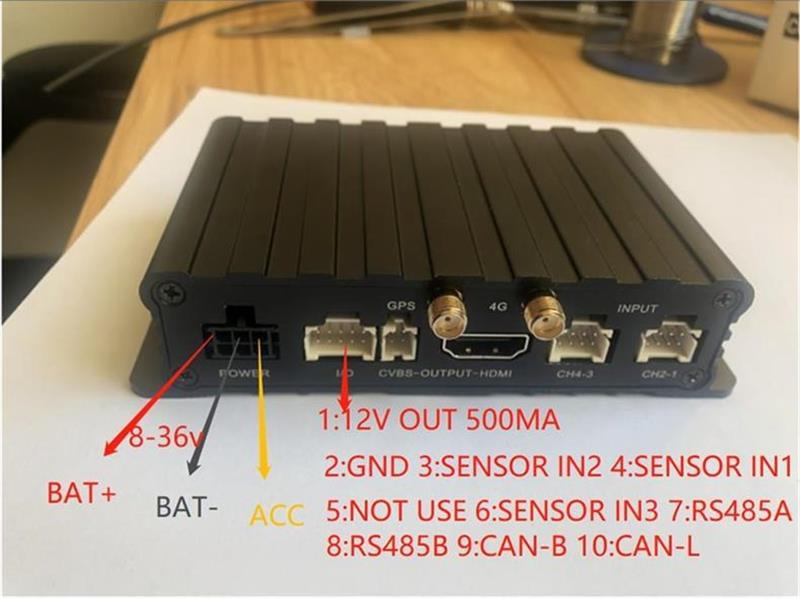 Product Application:
(1)4G GPS security cctv camera system for rental car firms and their brand cars include Hertz, Budget, Avis, Alamo, Dollar, Ace, Enterpise, National Sixt,Thrifty, Nu, Europcar, AEZ-Advantage,Payless, ZipCar.
(2)Mini MDVR 4G GPS camera system apply for these Rideshare Car Uber, Lyft, Didi, Grab, Ola, Uber, 99, Taxify, Careem,Mytaxi, Cabify, Yandex Taxi, Kakao Taxi, Gocatch, Bitaks, Gett
(3),4G GPS Fleet dash camera system can work for Cab,Cabbie,Cruising Cab,Cruising Taxi,Fleet Taxi,Individually Owned Cab and Meter Taxi,
(4),GPS Mini Mobile DVR system can be used for Minicab,Radio Cab,Radio Taxi,Radio-Dispatched Cab,Radio-Dispatched Taxi,Taxicab
(5). 360 security camera system with GPS can be applied for private hire drivers
Limousine Surveillance
Feedback and comments from our ordering customers for our MDVR ago